Results From Blackpool
Prep Squad came 1st in Prep Squad Cheer.
PeeWees came 1st in PeeWee Cheer.
Juniors came 5th in Junior Cheer.
Seniors came 2nd in Senior Cheer.
Junior Partner Stunt came 1st.
Senior Partner Stunt came 3rd.
Prep Dance came 1st.
PeeWee Dance came 3rd.
Elizabeth came 2nd in PeeWee solo.
Emily cam 6th in Senior solo.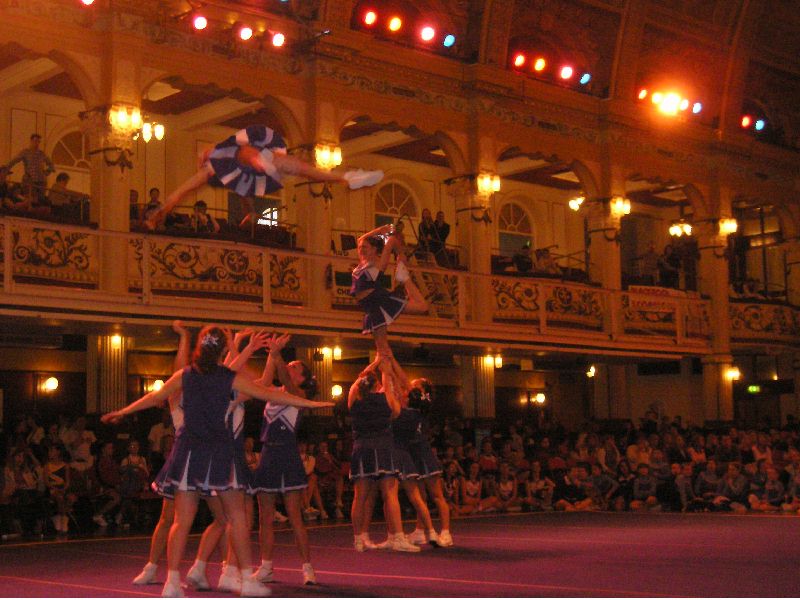 Big thanks to Mark, Lisa and George for these great photos!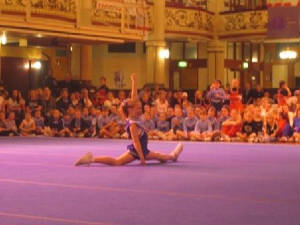 Elizabeth's solo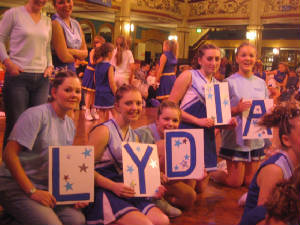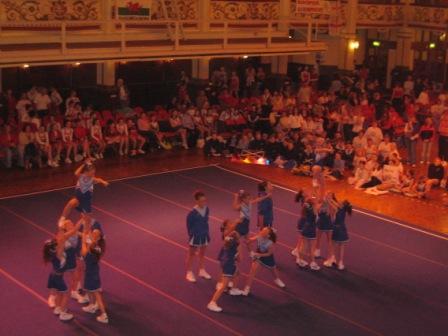 pee wee cheer - hitches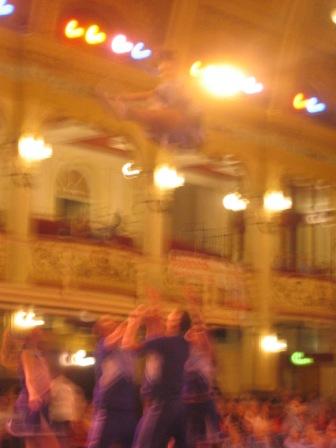 Amanda's basket - look closely and you can see her!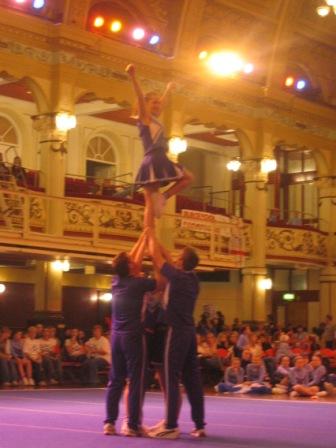 Liberty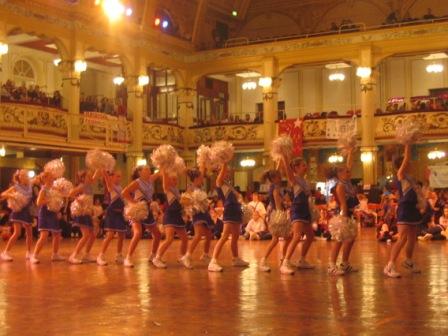 Peewee dance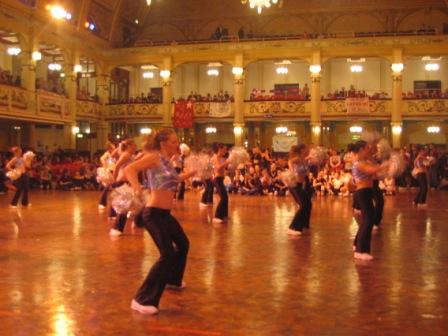 Senior dance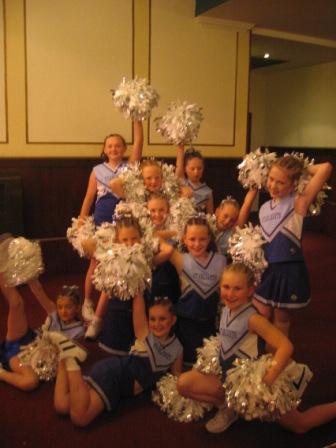 Pee wees pose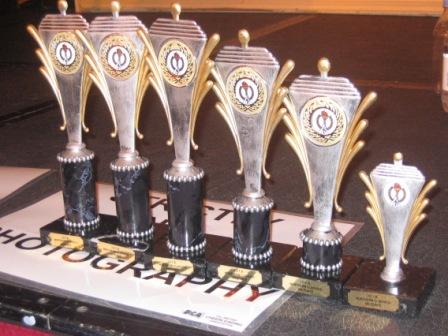 Some of our trophies!